Coding Languages
CoderZ League offers the following coding languages: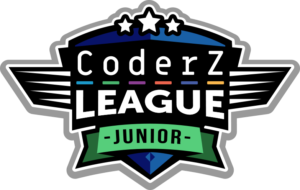 In CoderZ League JUNIOR, the programming language is Blockly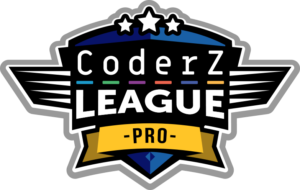 In CoderZ League PRO, you can choose to program in Blockly or in Python
Pro teams will have access to both Blockly and Python missions and challenges. They are welcome to try both out but be aware:
If you choose to solve the same mission both in Blockly AND python, only the highest score will be considered on the Leaderboard (when relevant)
Points scored in either language are worth the same amount, as will be seen in the Leaderboard. We encourage players who can solve the missions and challenges to use Python as much as possible, as it is the best practice of real coding.
Coding with Blocks
Using the blocks is the easy way to code!
To build a program, drag the block commands from the block library on the left side of the interface to the program workspace.
There are several different categories to choose from, each with their own block commands.
Blocks have sticky ends which allow you to connect one to another. You can even select and drag groups of blocks.
Right-click a block or group of blocks to reveal more options, such as duplicating, deleting, collapsing, disabling blocks, and more.
Coding in Python
When coding in Python, the Blockly category blocks will not be available, and the code-editor workplace will allow users to type directly inside it:
Use the Documentation feature to look up methods and copy them or easily insert them into your code: